Our Story
Donald Pywell had plans to become a painter but became interested in sculpture. That was the start of his career in jewelry making which he often called "A form of sculpture but- in miniature." After interning in the studio of Wesley Emmons in Philadelphia, Donald opened his own studio in Chadds Ford, Pennsylvania where he created jewelry for many clients. "Jewelry exists to complement the wearer, and gold symbolizes beauty as well as history". Thus, Donald's favorite material to work with was 18 karat gold. He had the incredible genius to be able to visualize each finished piece in three dimensions without ever completing a drawing. His largest work was a commission for a life-size bronze Bull Mastiff Statue.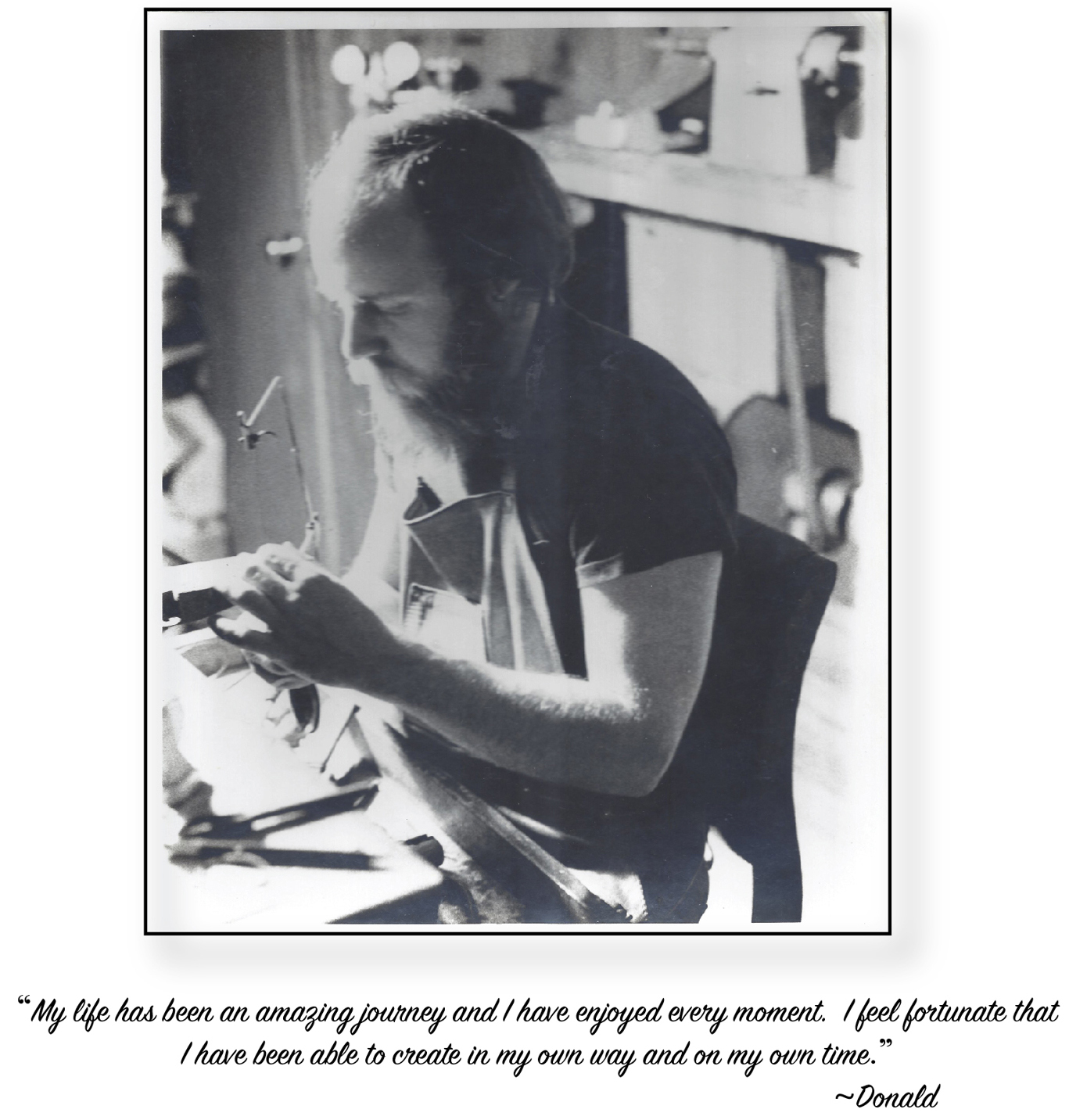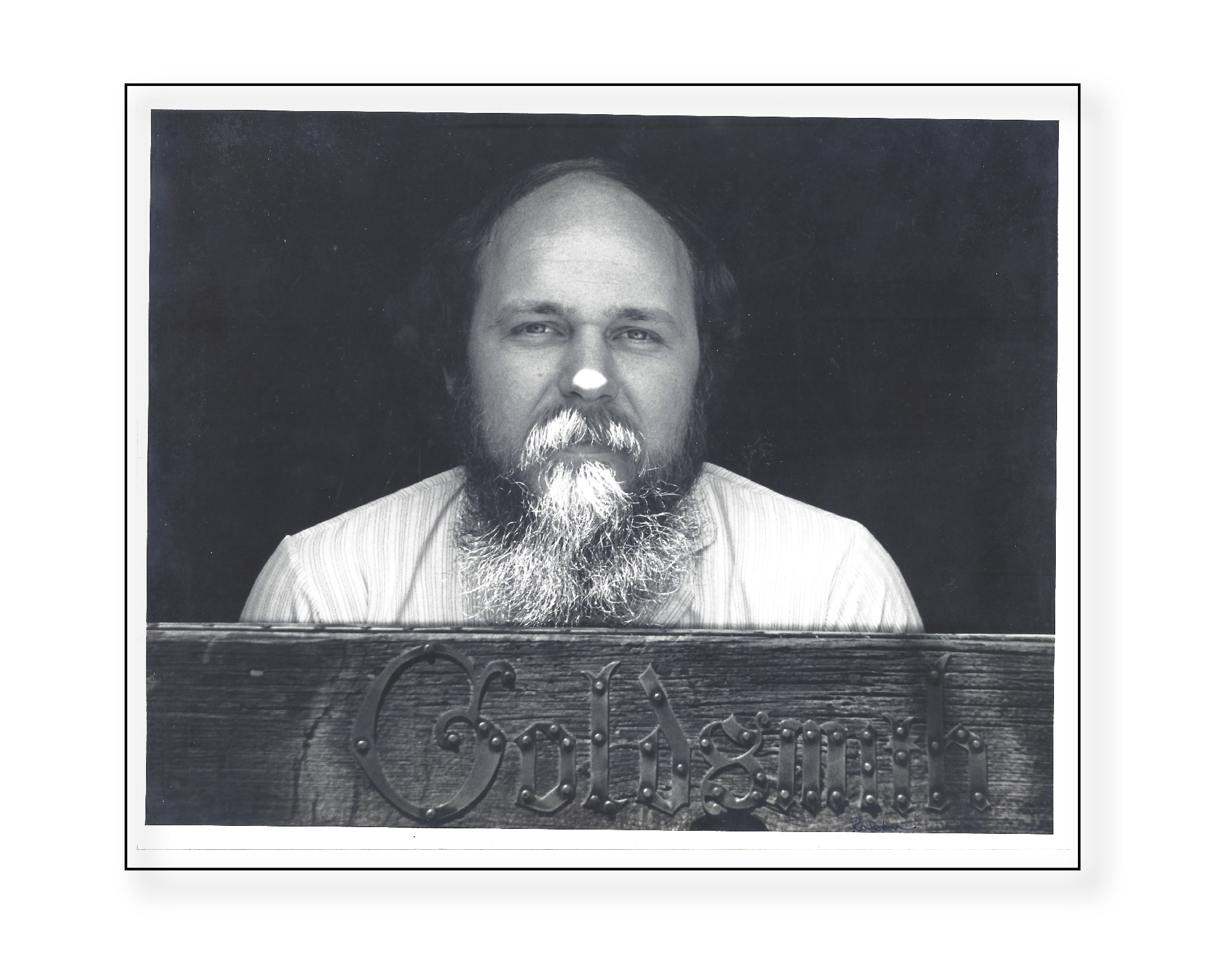 Gathering inspiration from architecture and the natural environment, his custom jewelry varied from incredibly realistic pieces of nature to stunning contemporary creations. One of Donald's most impressive collections was created over a thirty year period for Betsy James Wyeth and exhibited every two years at The Brandywine River Museum of Art in Chadds Ford, Pennsylvania. His custom designed work can be found in the collections of many notable families, and museums and galleries throughout the country and around the world.
Donald's twin daughters Nora and Kathy Pywell spent many wonderful childhood moments in and around Donald's studio and developed a love for jewelry and the many phases of its creation. Both daughters have followed in their father's footsteps and continue to produce important pieces from the collections as well as new and innovative creations. Nora holds a Bachelor of Fine Art from Moore college of Art and Design in Philadelphia, Pennsylvania in Fashion Design and spent six years in New York City in that industry. Kathy holds a Bachelor of Fine Art in Interior Design, also from Moore College of Art and has pursued a career as a scenic Interior Designer .Both daughters are excited to have this amazing opportunity to continue their father's legacy as well as their own unique designs.
The Philadelphia Museum of Art and The High Museum in Atlanta, Georgia in conjunction with the Andrew Wyeth -Memory and Magic Show.
The Butler Institute of America in Youngstown, Ohio
The Cincinnati Museum of Art.
The Gilcrease Museum in Tulsa, Oaklahoma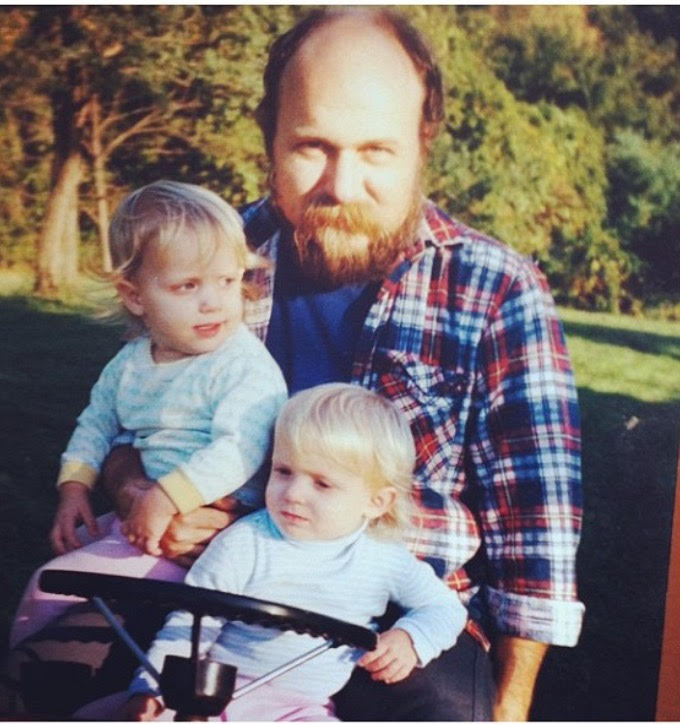 We have Been Featured In: